ELGOOD'S NEW RETAIL OUTLET
Elgood's New Brewery Shop, situated within the reception area of our North Brink Offices, carries th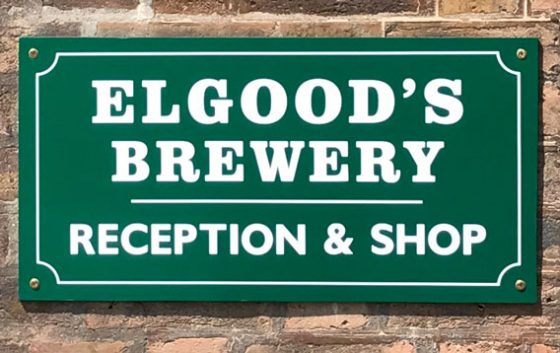 e full range of our award-winning bottled beers as well as a selection of brewery-themed gift items.  Customers can also purchase draught beer in jugs and polypins, which can be pre-ordered for collection or filled while you wait.
Opening times will be Monday to Friday 9 am to 5 pm throughout the year (except public holidays).
We have also refreshed and re-opened our on-line shop where customers throughout the UK can order beer for home-delivery.  Visit www.elgoods-brewery.co.uk/shop to view the range available.
We must not forget to mention our other retail outlet in our Visitor Centre and Gardens, which has the following opening times:
(1st May until 27th September)
Wednesdays, Thursdays and Fridays: 10:30am – 4pm
Sundays (from 2nd June): 12noon – 4pm
(3rd October until 20th December)
Thursdays & Fridays: 10:30am – 4pm
Here customers will be able to book a tour of the brewery, find a huge choice of gifts and souvenirs as well as the beers and brewery-themed items.
For more information please contact us on 01945 583160.