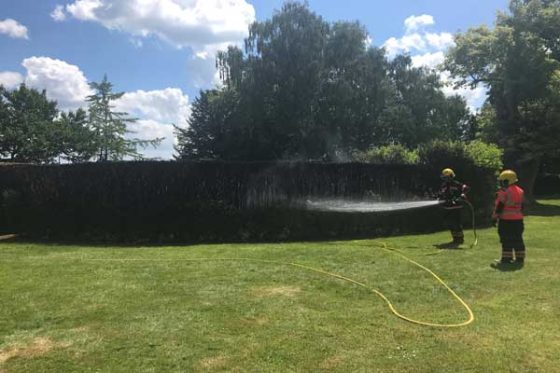 Wisbech Firefighters damp down the maze after the fire
Heartbreakingly, on Thursday 2nd June at 10.30am unknown arsonists set fire to the maze in the gardens at Elgoods Brewery destroying over 125 trees and killing a number of nesting birds and wildlife.
The fire brigade and police were called to the scene and we would like to say a huge thank you to the Wisbech Fire Brigade for all their help.
If anyone with any information relating to this incident could contact the Brewery on
01945 583160
.