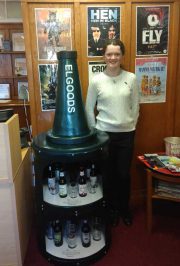 Wisbech Grammar School student, Amy Everall (daughter of Elgood's Director, Jennifer), has made a unique bottle display cabinet as part of her D&T Product Design A-Level.
Now in pride of place in our North Brink Shop, we think it's brilliant!
Why not pop in and see Amy's display for yourself and pick up some of our award winnings ales?